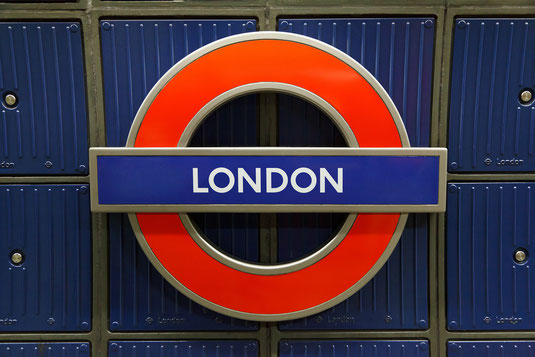 "In London everyone is different, and that means everyone can fit in."
(Paddington)
---
First step on British Ground in 2006
The first time I set foot on British ground has been in 2006, when I traveled via London Heathrow to the U.S., where my big sister spend a year as an Aupair. I didn't speak a word of english by then (it hasn't changed much haha), never flew in a plane nor did I ever leave Europe. I don't know who of you has been to London Heathrow before but I cant think of a worse airport to change flights under these circumstances :D. If everything would have gone by plan...well...it wouldn't have been as bad I suppose but of course my flight from Berlin to London was delayed so I didn't leave german territory before I was in utter panic already haha. I still feel really sorry for the man that sat next to me because not only was he my personal translator but he also had to endure my panic. Poor man. By the time we landed in London I was done already. My connection flight was suppose to leave be 8.00pm and I left the plane by 7.30pm (Don't think I wrote down the schedule somewhere..no no......I will NEVER forget that whole trip!, I don't need to write it down therefore) Anyway....I was running...like literally running and I knew I wouldn't have chance to reach the Terminal in time. This airport is f**** huge! So while running like a maniac I already pictured myself lost in London, not being able to reach anyone (come on guys, in 2006 you wouldn't even think about using your phone outside your own country!, I wasn't a millionaire :D). But yeah... I MADE IT!. They were waiting for me, I was the last one to board the flight, so everyone was looking for the cause of the delay but I was just so freaking happy, I couldn't have cared less!
I wonder why that didn't make me never wanting to fly again. I must have been crazy back then already hahaha. So yes, this was my first experience with the UK and it took 6 years before I was brave enough to give it another go :).
---
6 years later . . .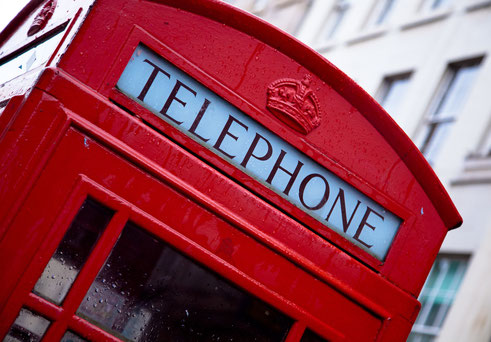 Six years later I not only improved my english but I also got a bit smarter haha. So this time I traveled with my friend Nancy and we flew into London via Stansted. Yes, take this, London! 
Alright..having said this let me keep this sweet and short since I don't have any pictures (yes...they were on the external hard drive, too...)
In December 2012 my sister got married and chose me as her brides maid (whoop whoop whoop) so I came back from Australia for about a month. What better time is there but to combine it with a little trip to London and Oxford :). We stayed at a couch surfers named Mike, an elderly men but very nice and helpful and the perfect choice for Couchsurfing Newbie Nancy. We strolled the whole weekend through the Winterwonder-London, everything was pretty decorated and we enjoyed doing all the typical touristy stuff - visiting the London Eye, doing some weird selfies on every other corner, trying to make the queens guard laugh and all that. While Nancy left after a couple of days I kept going towards Oxford where I met up with Dan and his wife Erin, a lovely couple I met in Australia and that I really really liked. They showed me Oxford, a cute little city not too far away from London. Those few days were very relaxing, they eased my homesickness a little bit (yeah..sounds weird but I missed Australia a lot!) and it was good to spend time with those two. 
And yeah..thats all I can say about my second time in London. The last one will be a proper report, I promise :). So here it goes!
---
London's calling - 2017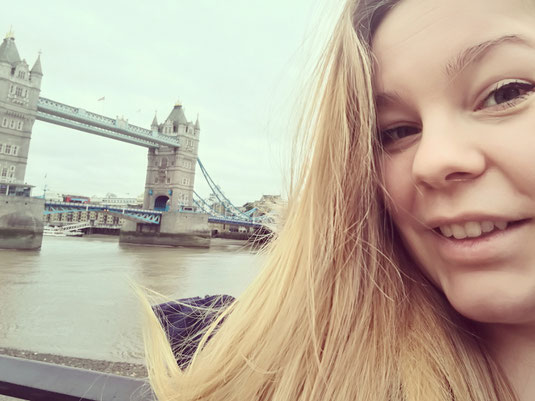 In October 2017 I wanted to visit London with my parents.. I gave it to them as their birthday presents because my mum mentioned a couple of timest that she'd love to visit the UK. She doesn't speak english because back in her school days english wasn't taught in school. I thought it would be a good idea to be their personal tour guide and translator so they could enjoy London the best way possible. I booked three flights to London, arranged accomandation via AirBnB and couldn't wait to show my parents the city. I was very satisfied with myself since I'm not big into planning :D.
The observant reader will have noticed, that I wrote "I wanted to visit London with my parents", not that I actually did. And this is why: My poor Mum ruptured a ligament in her shoulder and had to get a surgery done a week before the planned trip. Therefore she couldn't join in, neither did my dad because he stayed with her. That much to planning. There's a reason I keep it to minimum ;)
Since I'm used to traveling on my own I went nevertheless, true to the motto:
"Never did the world make a queen of a girl who hides in houses and dreams without traveling."
- Roman Payne -
I got into Heathrow Friday evening and had to go all the way down to Streatham. Since 2006 I'm a bit more experienced with airports so it wasn't as overwhelming as my first trip. I was fairly quick to leave the airport and caught the Tube down towards London City. Glen from AirBnB gave a very detailed plan on how to reach her place best so it was super easy. She had another girl staying and we talked a little bit before I headed to bed. I just had the Saturday for sight seeing so I wanted to get up as early as possible to see as much as I could. My room was very cute – not too big but with a comfy bed, a window overlooking the green backyards and the bath room right next door. My parents would have liked it.
The next morning I left the house by 8, taking the bus down to the city. I had no fixed plan on where to go or what to see, nor did I have a map. I just got off the bus the moment I saw a church that looked interesting :D. From that moment on I didn't use my Oyster Card anymore but walked the whole city. So if anyone needs an Oyster card with money on it – I've got one :D (for the ones not knowing what that card is: a ticket for public transportation in London, you pay as you go and I still have some money left on it...not just a little, otherwise I could have given it back at the machine).
The stop I got off was at the Southwark Cathedral right next to the London Bridge, a church thats has been a place for christian worship for over 1000 years. From there I walked over the bridge towards the Tower of London. I somehow thought at a popular place like that there must be a visitor center where I could get a map or anything but I was mistaken. I was still wandering the streets without plan. But as we learned - thats not the worst :). Passing the Trinity Square Garden I went all the way to St. Pauls Cathedral, a very impressive and most recognizable sight of London. Its dome has dominated the skyline of the city for over 300 years. I then went down to the Millennium Bridge (sorry, but ugly as hell!), to the Court of justice (beautiful building, I love the old architecture typical for the city center!) all the way to the Big Ben, Trafalgar Square, Buckingham Palace and Piccadilly Circus. I visited the National Gallery but on my own it wasn't as mesmerizing as it would have been sharing the experience with someone else. Last stop for that way was Shoreditch, a district thats known for its great nightlife. Since I was up all day and walked quite a few kilometers I reached Shoreditch and was too exhausted to enjoy the nightlife haha. I'm getting old apparently :D. 
I got back to Glen around 9in the evening so I was quite tired after walking the city all day. Everything I could do that evening was talking a bit to Glen and Serena (the very friendly korean girl), taking a shower and hopping into bed.  So yes, my trip to London hasn't been utterly exciting but I enjoyed it nevertheless :).
Until next time!