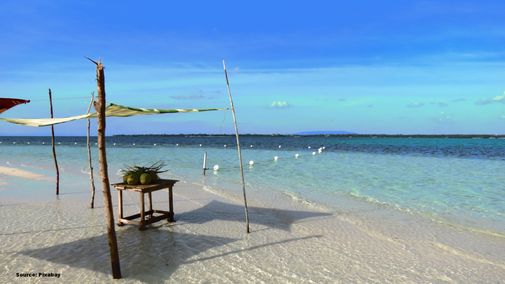 Actually I wouldn't need to write anything about the Philippines. I just need to upload my pictures and let them tell the story. 
Yes...for that you could as well type "Philippines" into Google and had the same but without my funny stories you grew to love..I get it...here we go then ;)
I had no preferences for the Philippines, they just happened to be in South-East Asia and the flights were rather cheap. I didn't know anything about it apart from it  being famous for its beaches, the rebels in the south and lots of islands. I wasn't sure if they speak English, how accommodation would work or anything along those lines. But I wouldn't be Judi, the roaming lioness, if I wouldn't go for it anyways. And so my 2 weeks in the Philippines started :)
---
Itinerary
---
Luzon | Arrival, Staying at Frozen's from the Couchsurfing Community
Cebu | With Kelly, an american-japanese Guy I met through Frozen, exploring Cebu while doing some mountaineering, rock climbing and swimming with whale sharks
Negros | just a short stop in Dumaguete for some  diving and a natural hot spring
Bohol | Kelly wanted to go to Bohol because of the Chocolate Hills - wait for THAT story!
Palawan | Kelly and I separated so I spent the last days in Palawan on my own again
Luzon | Departure from Manila
On the map to the right you can find the islands I'm talking about (Source: Surprise surprise, its Google :))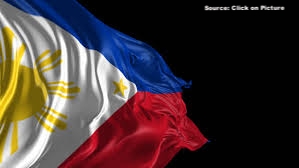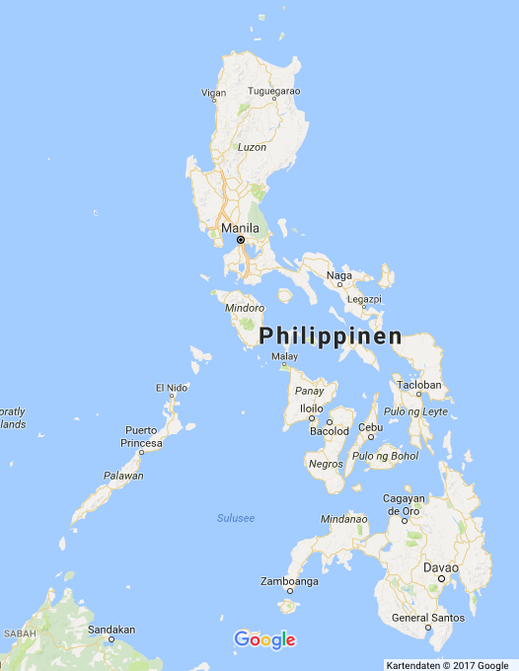 ---
Luzon
---
I just had a look into my scrap book (yeah, I'm quite old fashioned, doing a scrap book of every trip I do, at least the once that last a week or more) and got the travel dates. I've been to the Philippines from the 17th of September until the 04th of October. 2013 it is. Not that it matters much ;)
I started my trip in Manila, the capital of the Philippines. I stayed with Frozen in her cute little apartment and that was the best start I could have wished for. She is a vivid traveler, very outgoing and easy to get along with. She introduced me to the local food - thank good I didn't have to eat Balut, a typical food in the Philippines, where a developing bird embryo (usually a duck) is boiled and eaten from the shell. After dinner we took a Jeppney into the city where we met some of her friends in a bar, had some drinks, watched a dwarf fight (interesting experience) and spend a nice evening together. In the morning I left for Cebu already because I had plans - Rock climbing in Cantabaco and swimming with whale sharks in Oslob. 
Note: Both pictures aren't mine but from Pixabay, as the hard drive containing all my travel pictures said "Hi" to the bin, much to my dislike :(
---
Cebu
---
Arriving in Cebu I found a very unique hostel - not very fancy or extra clean but it had a touch to it that I really liked. Leaving my huge backpack there I made my way to the local climbing gym. I wanted to see how they are in a country not as developed as Australia and I wanted to keep in shape before climbing in Cantabacco. At the gym I met Yahman and he was probably sent from heaven. We got along really well so he invited me to spend the weekend with him and his friends from the mountaineering club, hiking up the hills around Cebu and camping there. Spontaneous as I am I didn't have to think long about it and said yes right away. By then I had a call from Frozen, asking if I could meet up with Kelly, a guy who stayed at her friends place in Manila but now being alone in Cebu. I ended up traveling with Kelly for almost the whole two weeks. I forgot that having a companion while traveling is not too bad :). We explored Cebu together, got lost in Downtown area (for a moment I was quite afraid we get robbed or anything, somehow we were right in the middle of the "slums" near the port) but the best must have been our spontaneous desire for a massage. on our long walk back to the hostel we stopped at a massage place and they didn't have any costumers. Kelly got a tiny shy girl and you couldn't hear a word throughout the whole session (their cabin was right next to mine). Mine on the other hand was talking talking talking, always asking how much money I earn back home, that they are really poor...I do understand that but I don't need to hear that when trying to relax. I could have dealt with that but then I had to turn around and she started to massage my boobs...like not a little or just because its part of my front, more like theres nothing else but them. That was the moment when I had enough and interrupted this whole thing. Well well...it was an experience I guess...none that I need to have again though :)
Below a few pictures from our sightseeing tour.
Kelly was as keen on hiking as I was so he decided to join in on the trip with Yahman and his friends. We met at a church a bit outside of Cebu. I can't remember how many we were exactly but we were a large group..may it be....15? 20? Ah, whatever, It doesn't matter in the end :). Most of them were shy and we didn't speak much but a few were talkative and openminded. I enjoyed the hike up the hills with beautiful views, talking to my new friends like Yahman, Scarlet or Voltaire and being happy for what I've got. On the top we set up the tents, cooked some dinner, sat around the fire and of course the guys had a beer or two :). But see for yourself how beautiful it was!
After that it was time to say goodbye to this great bunch of people. We took the bus down to Cantabacco, a tiny village in the middle of Cebu Island. I read that this is the place for rock climbing in the Philippines so I didn't want to miss out on that. Our accommodation was an old fashioned Villa (reminded me a bit of a colonial style) but good enough. We met with a local who knew the crag and had a rope. Kelly's never been climbing before so I needed someone who knew how to belay. We then went into the jungle and I got introduced to beautiful rock <3. Thing in Cantabacco is, that they have power just certain times a day. When it got dark we had to use headlamps to get around in town. But the mood that developed out of it was great. The streets were lit by warm candle light, the people were close together, everything was kind of cozy and out of this world. I even ate some street food that I'm usually very careful with but it look all nice and inviting. Perfect ending of a perfect day!
After the climbing action we went further down south towards Oslob. At this point I have to admit: We swam with whale sharks. They feed them daily so they are there all year round in this area. All they get though is a little snack, an amount they can't live off so they're still in need to get their own food in the open water. Its not allowed to touch them and its also better to give them a snack rather than hunting them. 
Well...I don't know if I'd do it again...I probably would invest more time in research as in which company is the shark-friendliest, how much information do they give about the sharks and things like that.
I would lie if I say I didn't enjoy this experience because its a once in a life time thing. Swimming with the biggest fish on earth is scary and fascinating and they don't care if you're in their way or not, they just go for it. I clearly remember the moment when I heard shouting from the fishermen just to realize that a shark was swimming right at me. Gee..my heart was racing and I couldn't get out of the way fast enough hahaha...one passed me so close that I touched it even though I didn't want to (promise, I was scared quite a bit about being so close to such a huge animal!). Unfortunately these are the last pictures I took with my underwater cam because after that I didn't work anymore. 
---
Negros and Bohol
---
After swimming with the whale sharks we took a bus down south so we could cross over to Negros. The city we stayed in - Dumaguete - has been as nice as Cebu City, a bit more old fashioned I'd say. We stayed in a youth hostel where we met fellow traveler. The hostel offered guided diving trips for beginners so Kelly and I decided so give it a go. Early the next morning we got picked up at the hostel with a few other people and were driven to the beach where the boat was waiting for us already. While going to the diving spot they explained the equipment and some signs and then we were good to go. Jumping into the water and breathing through the mouthpiece had been a bit of hard work. I went underwater and just couldn't start breathing through my mouth :D. I had to hold my nose for that haha. Diving itself is great but I wouldn't need to do that too often. I was always scared to destroy the corals underneath because it was hard to tell how far away one is - always looks closer than it is at the end. We've seen some turtles and dozen of fish and it was nice to see another world. Nothing compared to the snorkeling in Hawaii though! After the diving we decided to visit a natural hot spring a bit outside the city. That was a relaxing end of an otherwise action filled day. 
The next day we hiked up the hills with a few others from the hostel. he views were great, the company entertaining and the hike strenuous (not too much though) and it was a good way to say good bye to Negro before heading of to Bohol. 
In Bohol Kelly wanted to see the Chocolate Hills and he wanted to do the highest free swing (in he world I think?). The place we stayed in must have been the best during my trip. We had a bambus hut  in the middle of the jungle right a a calm river. Everything was very open und green and just reeeeaallly nice! The place was "Nuts Huts" and I totally recommend staying there.  The chocolate hills where inland so we got a bus. They werent as brown as they are in the season when they really look like chocolate. But still...nice.
After that we wanted to go that place where Kelly wanted to do the jump. It took forever and we had to hackle with the guys driving the motorcycles about the price. The whole jump took about 5 minutes and then we drove all the way back :D. I cant say I havent explored Bohol Inland, thats for sure. On the way back we visited a center were one could have a look at Tarsiers, locally known as mamag. They are very shy and tiny and fragile but cute at the same (or maybe even because of all that). The next morning started early again, at around 5 a.m. (I know....vacation and stuff, why not sleeping a tad longer) but I wanted to swim in the river towards a little waterfall and we had to catch the ship back to Cebu because from there we had a connection flight to Palawan. Anyways...I had a refreshing start into the day and with some exercise in the morning - it was about 3km of a swim! - I didn't mind the long time on the ship too much. In Cebu we met with Yahman and Voltaire (from the hiking weekend) again before setting off to Palawan.
---
Palawan
---
Almost two weeks in the Philippines and I haven't been at the beach once, apart from swimming with the whale sharks but that doesn't really count. So yeah...I've been in Paradise thats known for its fantastic beaches doing everything but enjoying them....call me crazy, call me stupid...but at least I used my last few days (and money haha) on checking them out. Its not all lost on me ;)
Kelly and I parted ways on Palawan but it was good to travel with him and to see that having a companion isn't as bad as I always thought ;)
My last days in Palawan were very uneventful. All I did was relaxing at the beach and doing some island hopping. What can I say...the water is crystal clear and warm, the sand is as soft as feathers, the fresh bananas were the best, sea snakes aren't animals you want to get too close to and everyone who says that the Philippines are Paradise...well...they're right :)
And with that my time in the Philippines ended. I met great people and its not the last time I've been there, hopefully :). Until we meet again!